We are excited to announce the launch of our newly redesigned website!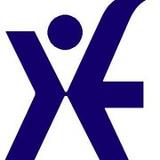 Hamilton & District Extend-A-Family, a non-profit community service, provides social recreation opportunities and friendships to children with special needs while providing respite to their families.

Hamilton & District Extend-A-Family is a not-for-profit community service that responds to the challenges faced by children, teens, and their families with special needs. We offer programs that provide respite, opportunities for fun and friendship with peers, as well as volunteers in the community.
Would you like to spend some time with a child or teenager with special needs? Do you know someone who might benefit from our services? Contact us! Check out our web-site to find out more about us, keep in touch with us on Facebook, and take a look at our blog to see what we've been up to!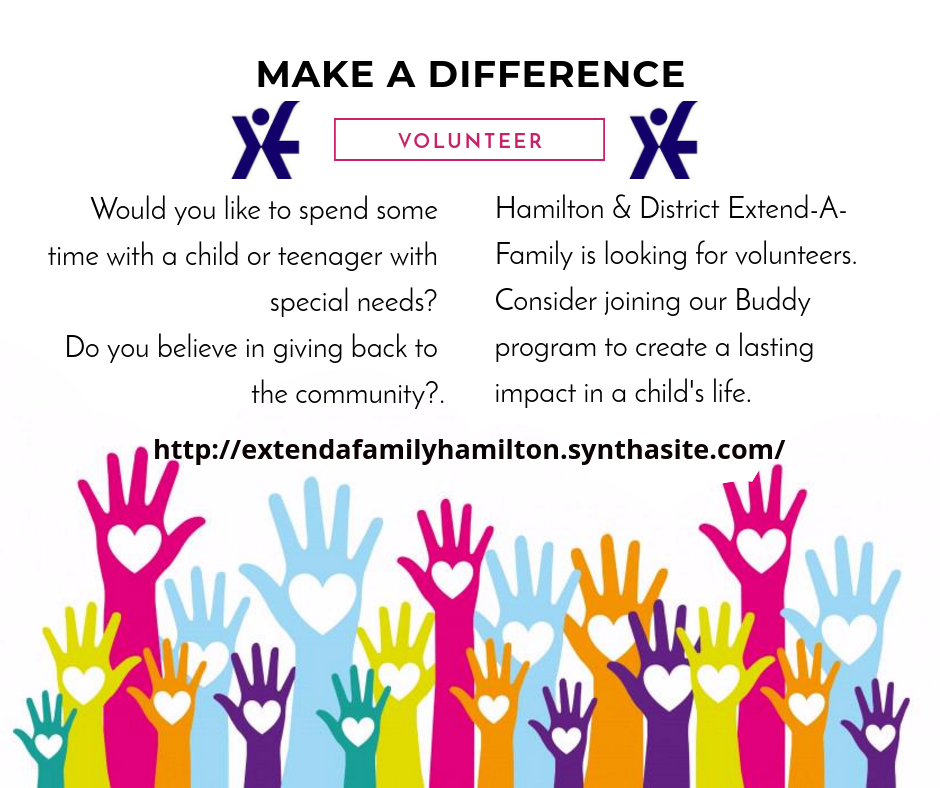 Are you a compassionate, caring individual who has some time to share in friendship with a child who has special needs?

Extend-A-Family needs you!
We are looking for new members for our volunteer Board of Directors. If you have an interest in giving some of your time to guiding a great
organization
that serves the needs of children with special needs in the Hamilton area, please e-mail your resume to gpeso2000@yahoo.ca for
consideration. We meet
the third Tuesday of each month.

Consider volunteering as a Buddy or a Recreation Program Support Volunteer or get the whole family involved!
Become a Host Family and share special outings with a deserving child.
Complete and submit the on-line Volunteer Application below today!

Great News! EAF has gone global!
To view our website in your language of choice, open it in Google,scroll across the Google toolbar to the word
"Translate" where you see the "blue A" Click on the word "Translate". Scroll down to the list of Language Options
and choose the appropriate language from the list ...... Enjoy!!
Extend-A-Family
Registered Charitable Number 11895 1557 RR0001